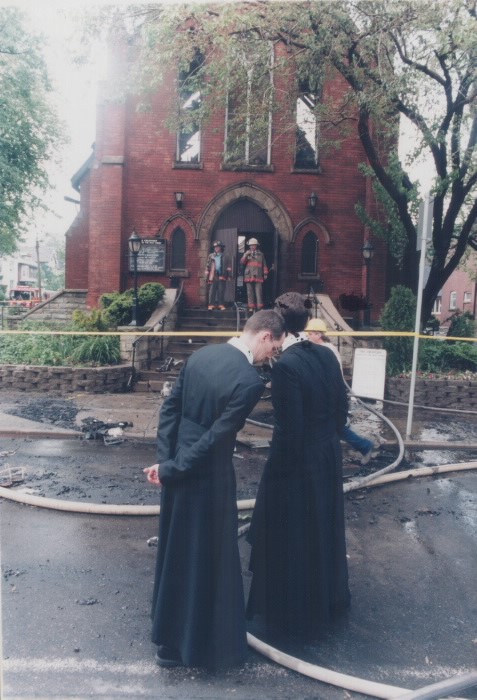 In 1997, the Oratorians of Toronto undertook to renovate the roof of the Holy Family Church located in the Parkdale district of Toronto. It has been served by the clergy of the Oratory of St. Philip Neri since 1979.
The church was in need of extensive work, especially since it was approximately 90 years old. During the renovation work, however, one of the workers accidentally set fire to the building. Unfortunately, the firemen arrived too late, as it was no longer possible to save the church.
Despite this disaster, the Virgin Mary had compassion for these poor religious and sent them great consolation. To everyone's surprise, the statue of the Blessed Virgin inside the church miraculously survived.