According to the elders, Robert's Wood, located between Highway 48 and the river, and occupied in large The golf course, which was started by our Golf Club, would have been the scene of many misadventures in the old days. In the notes left by Mr. Odilon Guilbault (deceased here on December 13, 1905), we find the anecdote which is not lacking in mystery and which takes us back to the time when Mr. J.-J. Roy was parish priest in L'Assomption, around 1820.
"… I would like to relate the following fact which happened in his time and which was often told to me in my family. One night in the fall, if I remember correctly, we came to ask the parish priest for a patient from the Haut-de-L'Assomption; he was, we are assured, a poor sinner who was in his last moments. The good shepherd did not ask for prayers, he left with the holy viaticum (Holy Communion).
When we arrived at Robert Woods, the horse, led by one of my uncles, refused to keep going, as if he had encountered an insurmountable obstacle. There was no time to lose; the parish priest was the most interested in understanding it. He asks if the horse is vigorous, and ends up telling his driver, "Put your foot on mine, and command your horse." And immediately the carriage is lifted as if it had to pass over a large piece. The priest was able to go in time to reconcile his patient, but did not want to come back at night.
Was there, in this incident, a diabolical intervention which was thwarted by the contact of God's minister, carrying the Holy Host, with the one who had the honor of driving him? It has always been believed so."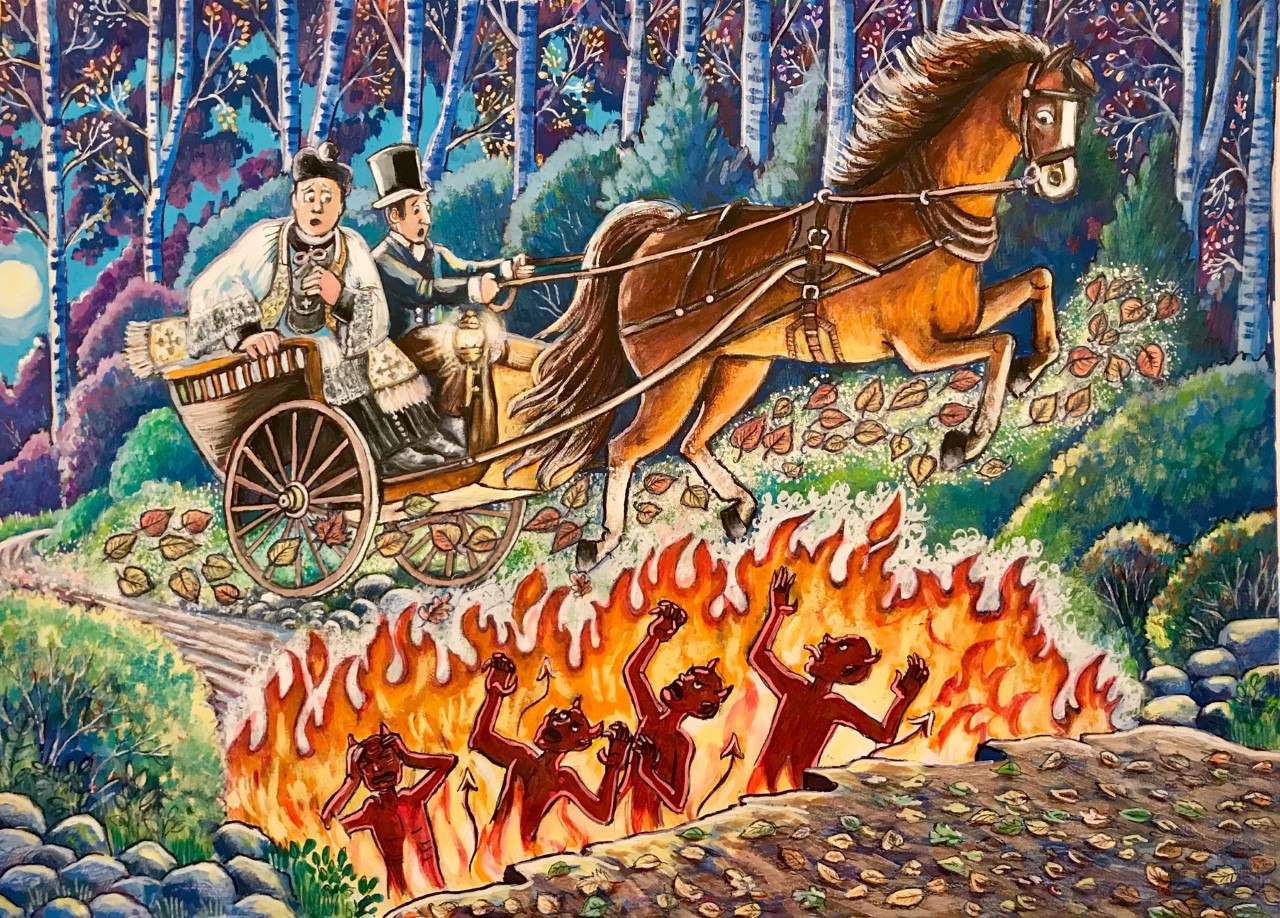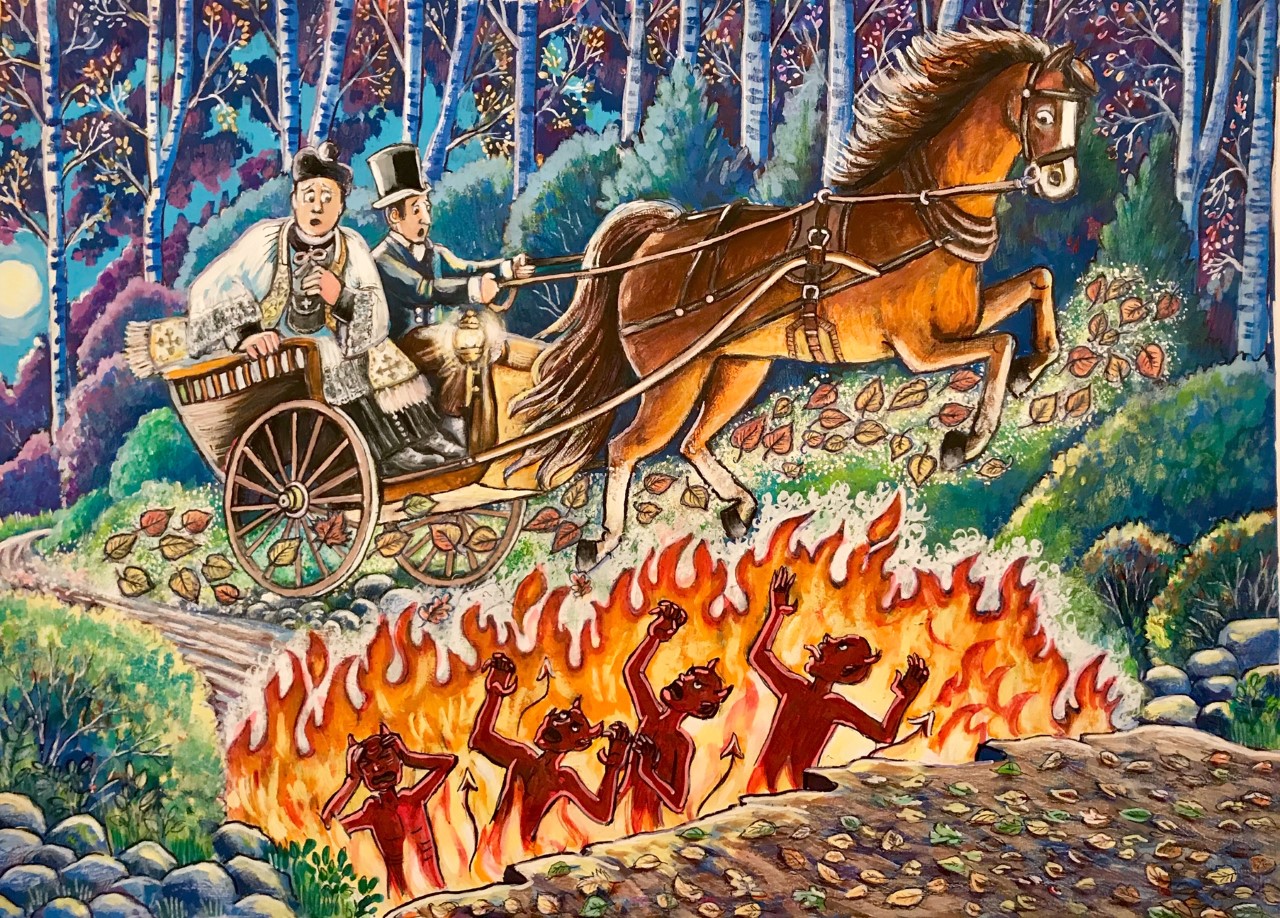 Sources: 
-Roy, Christian, L'Histoire de L'Assomption. L'Assomption, Édité par la Commission des Fêtes du
250e, 1967. P. 524. Document 29. Probablement tiré des carnets de l'abbé Guilbault.
– Le diable s'en mêle (Anecdote) (L'Assomption). Par Odilon Guilbault, prêtre