In 1853, a French priest, Father Charles Pandosy, Oblate of Mary Immaculate, and three Amerindians traveled to British Columbia. Their mission was to produce a reserve of altar wine from a remote outpost. On their return, they were surprised by a terrible snowstorm. The air was filled with blinding snowflakes, and the trees in the dark forests they passed through were laden with snow and threw an almost impenetrable darkness in their path. Even the Indians, who alone knew the way, refused to continue and it was decided to set up camp until the next morning.
The next day, when Father Charles Pandosy rose from his snowy bed, the storm was still raging. Looking around him, to his dismay, he found himself abandoned by his guides. Certain death now seemed to be staring him in the face; for the snow had erased all traces of a path, even though he had known where to look for it. Filled with anxiety, he resorted to prayer. At that time, there was talk of defining the Immaculate Conception as a dogma. Father Pandosy, remembering that he was an Oblate of Mary Immaculate, knelt down and made an act of faith in this mystery. He concluded his prayer with these words: "Mary, Mother of God, as proof of your Immaculate Conception, deliver me from my present danger! "Then he intoned the Ave, Husband Stella. When he stood up, to his astonishment, he saw a path in front of his feet where there was none before. It was there, clearly marked, as if an invisible hand had carefully swept the deep snow from its surface. For the last three days of the journey, this saving path led Father Pandosy through the meadows and the forest, until he led him home.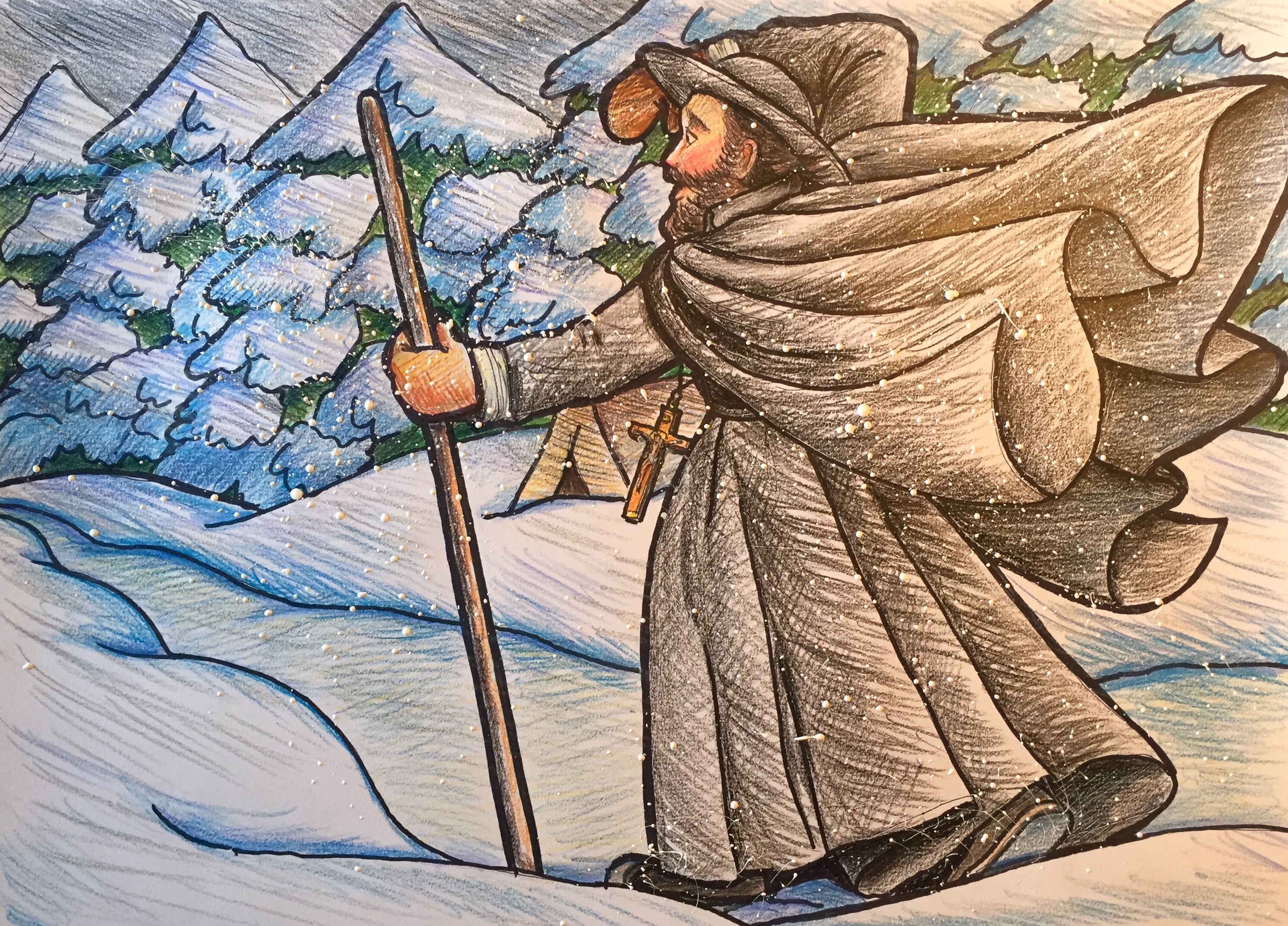 The story of Father Pandosy is a testimony to the truthfulness of the Immaculate Conception, a dogma solemnly proclaimed in 1854 by Blessed Pope Pius IX.
Sources: