A miraculous image of Saint Anne
Foundation of a new parish: 
The parish of Sainte-Anne-de-Varennes was founded in 1692, following the construction of the first church, which was a small country church whose opening coincided with the canonical erection of the parish of Varennes by Bishop Jean-Baptiste de St-Vallier, second bishop of Quebec. It is in this village that Saint Marguerite d'Youville was born and baptized in 1701.
Arrival of a miraculous painting of Saint Anne:
In 1718, a second church was built, when the town had 375 inhabitants. A presbytery and a cemetery were added to the new site. It was at this time that the parish received the miraculous painting of Saint Anne, painted in 1730 by a certain F. Favelle. The painting was quickly reputed to be miraculous. "St. Anne is invoked to calm heavy rains, to control the spring flooding of the river or to stop drought […]. An investigation by Bishop Ignace Bourget (1799-1885), the second bishop of Montreal, established that three times, in times of drought, the rain came back the day before or the day of a procession with the painting, while it did not rain in the neighboring parishes" (c.f. Découvrir le patrimoine religieux de Varennes). Many ex-votos were placed there in recognition of the favors obtained. Two healings were reported on July 12, 1900.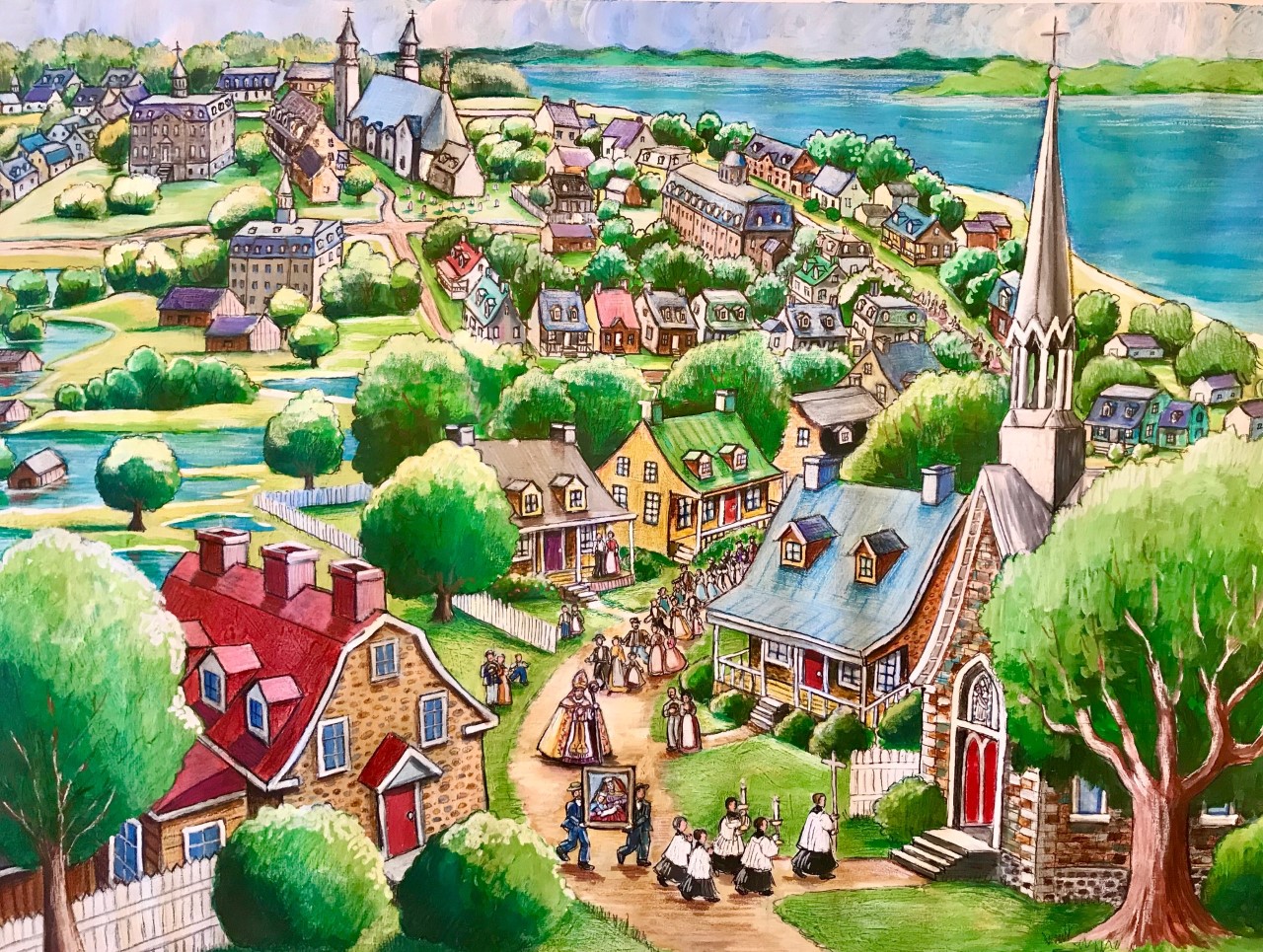 The painting of Saint Anne was originally placed in this village chapel. It was in this chapel that Bishop Ignace Bourget solemnly crowned it on the feast of Saint Anne, July 26, 1842, by virtue of an indult from Pope Gregory XVI. By this same indult of 1841, the pope had also recognized the authenticity of the miraculous events recounted by Bishop Bourget (c.f. Découvrir le patrimoine religieux de Varennes).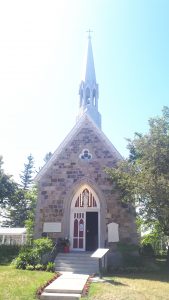 Construction of a new chapel:
In 1868, the chapel was replaced by a new one since it was falling into ruin. The new chapel was completed in 1868 and solemnly blessed by Bishop Ignace Bourget on July 28 of the same year. The miraculous painting was placed there and remained there until recently. Nowadays, the miraculous painting is in the Basilica of Saint Anne de Varennes. Every year, on the feast of Saint Anne, the painting is carried in a solemn procession from the basilica to the chapel, to be venerated by the public.
Sources:
–Découvrir le patrimoine religieux de Varennes, flyer published by the city of Varennes